Yes, it is possible to believe in science and religion at the same time. Both tend to be irreconcilable but somehow can coexist with each other. It's like looking at the same world through two doors with different aspects. Science and religion both give information on why life as well as the universe exist.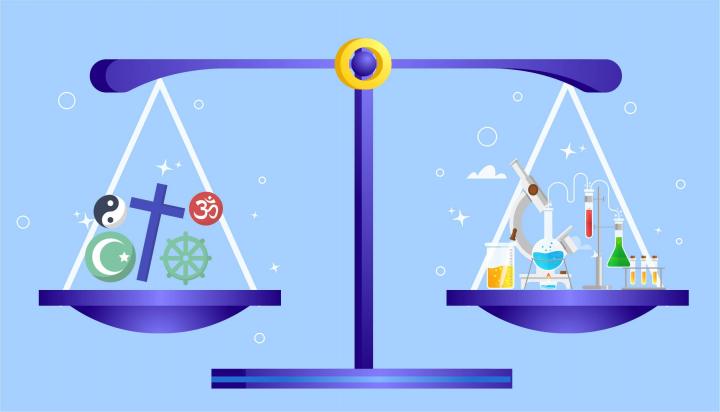 Science is based on theories and facts, whereas religion depends on faith. Science leans on observations and evidence, but religion depends on the subjective belief of the creator. When science talks about the process that takes place in the natural world, like how planets move, the origin of organisms, and so on, religion discusses the meaning and purpose of the world and people's relationship with its creator. 
Religious belief and evolution need not be contradictory if both of them are correctly understood. Hence, you can believe in both science and religion at the same time as both concerns different matters. 
"Science without religion is lame, religion without science is blind." - Albert Einstein